Molly Burhans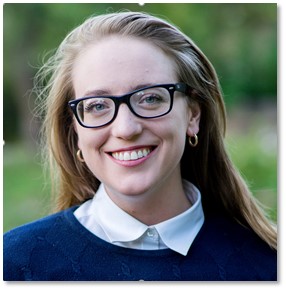 As founder and director of Goodlands, Molly combines her passion for people and the planet with her abilities and experience in design thinking, business development, and scientific research to understand and transform complex systems, manage diverse teams, and communicate ideas and processes through broadly-accessible media that brings people together. She is dedicated to increasing Catholic communities' geographic understanding and use of geographic information systems technology for planning that can have positive global environmental and social impacts. Molly has an M.S. in Ecological Design from the Conway School, where she was her class' Sustainable Communities Initiative Fellow, and a B.A. in Philosophy from Canisius College. She worked in a yeast genetics lab seasonally for several years and has created professional graphic media for over ten years, which been featured in publications such as Landscape Architecture Magazine, Nucleic Acids Research, and the Association for Advancement of Artificial Intelligence proceedings. She co-founded GroOperative, Inc. 5(a), an indoor-vertical farming worker-owned cooperative in Buffalo, NY, USA. She has been involved with the Vatican Youth Symposium, Vatican Arts and Technology Council, United Nations Youth Assembly, the Buckminster Fuller Catalyst program and has been an invited speaker at numerous conferences and institutions. Molly has also just recently been elected as an Ashoka Fellow.
Robert Cheetham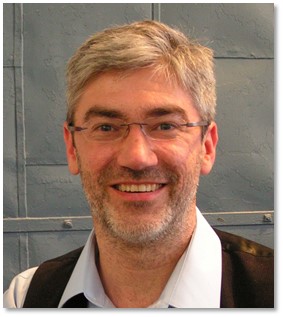 As founder and CEO of Azavea, a B Corporation that advances the state of the art in geospatial technology, Robert develops and applies that technology for civic, social, and environmental impact. The firm's public service mission is at the heart of its work including: open source, open data, R&D partnerships, the Summer of Maps and open source fellowship programs, and donating a portion of its annual profits to charitable organizations. In addition to building custom web applications and data analytics, Azavea's open source projects include GeoTrellis for high performance geoprocessing, Raster Foundry for Earth observation data processing, OpenTreeMap for urban ecosystems, DistrictBuilder for legislative redistricting, and other geospatial libraries and utilities. Robert holds an MLA in Landscape Architecture and Regional Planning from the University of Pennsylvania and a BA in Japanese Studies from the University of Michigan. Prior to founding Azavea, he served as a software developer and analyst for the Philadelphia Police Department, the University of Pennsylvania, and the City of Philadelphia. Prior to living in Philadelphia, he served as a Coordinator for International Relations in Konan-cho, Japan. He currently serves on the board of the Callowhill Neighborhood Association, as Executive Director of the Japanese Garden Research Network, as an occasional lecturer at the University of Pennsylvania School of Design, and on the Advisory Board for the Masters of GIS Program at Pennsylvania State University.
Hugh Keegan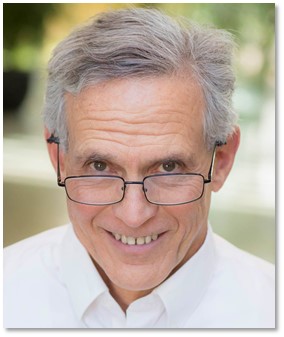 As a career employee at ESRI, Hugh was introduced to GIS concepts and software while a student intern at Oak Ridge Natl. Laboratory in the late 70's. He trained at the Harvard Graduate School of Design in Landscape Architecture under Carl Steinitz, Dave Sinton and Dana Tomlin, and worked at the Harvard Lab for Computer Graphics and Spatial Analysis for several years after graduation. Joining ESRI in the early 80's, he helped form the company's Applications Prototype Lab, managing it for most of his career at ESRI. This group performs applied R&D work, mostly for NGOs, and has developed many hundreds of prototypes and applications for organizations as diverse as the World Health Organization, the Jane Goodall Institute, JPL, and NASA along with collaborating with Richard Saul Wurman on his 192021 and Urban Observatory Projects. In 2016 he led an effort to build a national database of all available undisturbed open spaces in the United States larger than 100 acres, and quantify the level of connectivity between them, in support of national Green Infrastructure Planning and GeoDesign efforts. The APL was guided in this work by Arancha Criado Munoz, a leading proponent of Green Infrastructure planning in the EU and Karen Firehock, the founder of the Green Infrastructure Center in Charlottesville, VA.
Dana Tomlin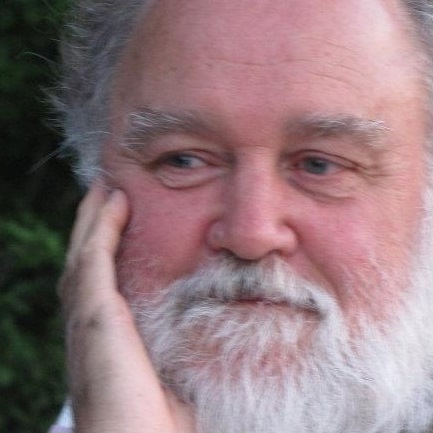 (bio credit: https://www.urisa.org/awards/c.-dana-tomlin/)
In the early 1980s, a young Ph.D. student prepared a dissertation on the use of computer algorithms to process raster data in land conservation applications. His groundbreaking research became known as Map Algebra, a vocabulary and conceptual framework for classifying ways to combine map data to produce new maps. While primarily applied to raster data sets (GRID and image data), the same concepts can be applied to many types of cartographic information, and Map Algebra has since been extended to 3D, time and other domains. Map Algebra is used for a broad array of GIS applications including: suitability modeling, surface analysis, density analysis, statistics, hydrology, landscape ecology, real estate, and geographic prioritization. While there are different flavors of Map Algebra, the overall concept is still used today in every GIS application that supports raster calculations.
For his immense contributions to the field of GIS through the development and implementation of Map Algebra, Dr. C. Dana Tomlin has been nominated for induction in the URISA GIS Hall of Fame.
Dr. Tomlin has held various teaching and lecturing positions with Harvard University, Ohio State University, Yale University and the University of Pennsylvania since 1975. His coursework in Landscape Architecture during that timeframe has extensively included GIS and cartographic modeling applications. Dr. Tomlin has also provided private GIS consultation services to public and private organizations since 1975. 
In addition to his roles as teacher and lecturer, Dr. Tomlin has been involved in a number of high-level ecological research projects during the same time period. He has served as Principal Investigator or in other leadership capacities on projects for the National Science Foundation, Pew Charitable Trusts, the William Penn Foundation, NASA, IBM, AT&T, and Apple Computers, as well as many others. GIS has figured prominently in all of these projects. Dr. Tomlin has also been widely published in GIS journals and conference proceedings in the United States and abroad.
Dr. Tomlin's singular contributions to GIS extend across a number of years and a wide variety of applications. As a student at Harvard University in the mid-1970s, Dr. Tomlin developed the Tomlin Subsystem of IMGRID as a master's thesis. A number of analytical functions in IMGRID were later integrated into Imagine, the world's leading satellite image processing application developed by ERDAS.
As a doctoral student at Yale University in the late 1970s, and as a junior faculty member at Harvard in the early 80s, Dr. Tomlin developed MAP (the Map Analysis Package), which would come to be recognized as one of the most widely used programs of its kind, with several thousand installations worldwide. Before the term "open source" became widely used, Tomlin donated his source code, documentation and other materials to anyone who asked. While probably not the best financial decision, his generosity and collegiality led to the incorporation of Map Algebra vocabulary, concepts and MAP algorithms being embedded in virtually every raster geographic information systems on the market. His work on this original MAP software has been directly inherited by a long list of subsequent software packages including, OSUMAP, MAP II, MapFactory, MFWorks, MacGIS, IDRISI, MapBox, pMap, MGE, IMGRID and GRASS. A couple of these are described in more detail below.
Throughout the late 1980s, the U.S. Army Corps of Engineers and other federal agencies widely used the open source GRASS application, which derives many of its raster analytical capabilities directly from MAP. Dr. Tomlin served as Principal Investigator for the review portion of this project.
Dr. Tomlin's landmark book, Geographic Information Systems and Cartographic Modeling, was published in 1990 to expand on his earlier dissertation work. In 1995, AutoDesk acquired a South African company whose raster-analysis product was promoted as the truest implementation of the concepts presented in Tomlin's book. The result is AutoCAD Map, a geographic information system that couples these capabilities with AutoCAD, the world's most widely used computer-assisted design (CAD) program.
ESRI's Spatial Analyst application, as well as its predecessor, the GRID module of ArcInfo, was heavily influenced by Dr. Tomlin's Map Algebra. ArcGIS is generally recognized as the world's most widely used GIS software product. Dr. Tomlin has provided private consulting services to ESRI since 1990's related to the ongoing development of these applications.
Since 1978, Dr. Tomlin's knowledge and reputation have made him a highly sought-after speaker at colleges, universities, and cartographic organizations across the United States and Canada. He has also been invited to speak at universities as far afield as Madrid, Spain and Sydney Australia. Dr. Tomlin has provided consulting services for a broad array of distinguished organizations such as ERDAS, ESRI, USGS, and the National Ministry of Urban Planning and Ecology in Mexico City, to name just a few. Since 1989, he has also provided editorial and proposal review services to a number of cartographic and environmental journals, including those issued by the Association of American Geographers, American Congress on Surveying and Mapping, Sustainable Forestry, United Nations Environmental Programme, and the United States Department of Agriculture.
With funding provided by a corporate donor in 1990, Dr. Tomlin led an informal group of City and Regional Planning doctoral students at the University of Pennsylvania in founding the Cartographic Modeling Laboratory. The Cartographic Modeling Lab conducts academic research and urban and social policy analysis using GIS and spatial research applications. Dr. Tomlin has been co-director of the lab since 1995.
While Dr. Tomlin's contributions to the field and the advancement of geographic information science have been substantial, his greatest impact has likely been through the students he has taught and mentored over several decades. He is a masterful teacher and has received teaching awards from both colleagues and students over his career, including the Lindback Award for Distinguished Teaching (2002) and the Perkins Award for Excellence in Teaching (1997).
Dr. Tomlin's decision to advance the technology and benefit others without thought to personal remuneration speaks more eloquently of the man's character than any testimonial ever could. He has continued to freely share his ideas and insight with students, educators, software developers and others in the GIS industry throughout the course of his career.
For his many distinguished and ongoing contributions to the field of GIS, Dr. Tomlin is truly deserving of a place in the URISA GIS Hall of Fame.