GIS Workshop Day
Date: November 13, 2018
Locations: 17 Hillhouse, YCRC, CSSSI C27 and more TBD
NOV15
GIS Day Presentations
Date: November 15, 2018
Location: Sterling Memorial Library, Lecture Hall
The Journey From Map Algebra

⤈

to...
⤈Circa 1983
Discover where digital mapping has been and where it is going.
35 years ago, in the basement of Sage Hall, Map Algebra was born.   Join us in celebrating those 35 years of map algebra with Professor Dana Tomlin, the father of Map Algebra.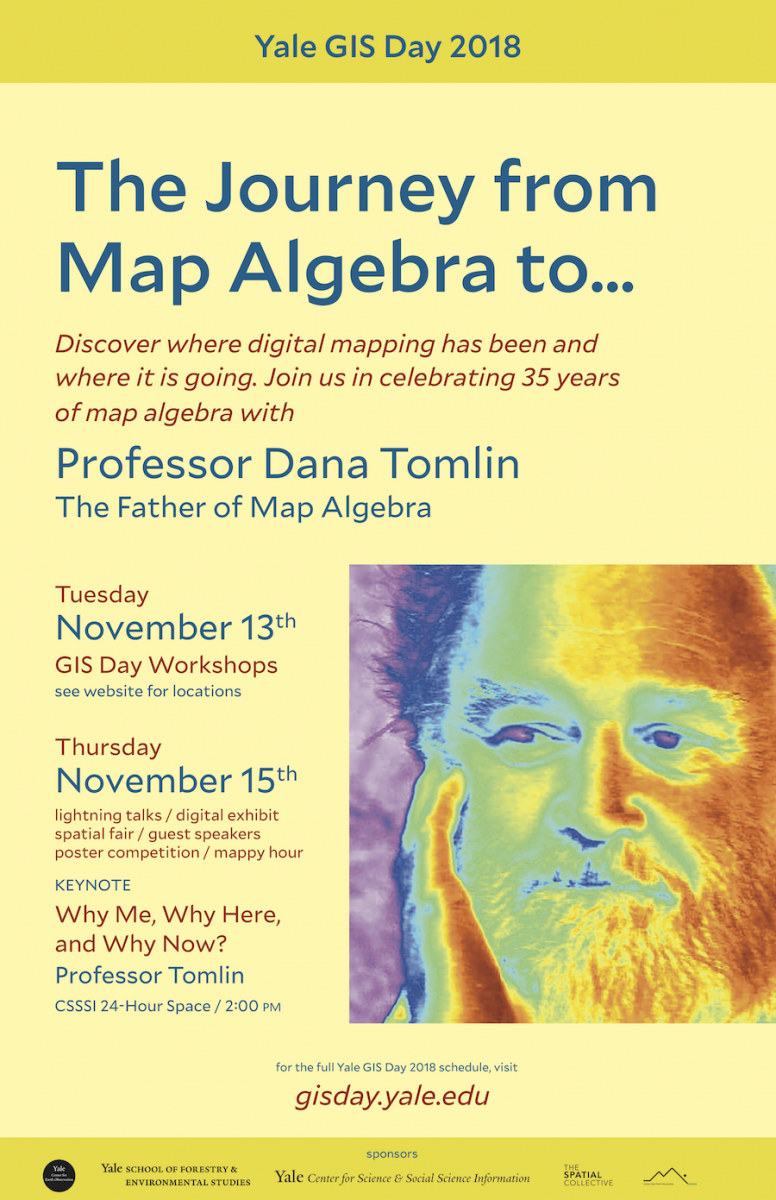 Check out the full schedule